AYANE TANAKA
Web Designer
Japanese ★★★★☆
Englsih  ★★★★☆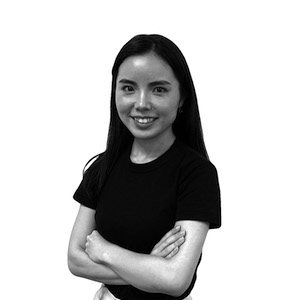 Born and raised in Kobe. I spent my elementary school days in London.
After graduating from university, moved to Melbourne, Australia for one year.
I have been studying classical ballet for 12 years, and when there are many pre-stage lessons, I take lessons 6 days a week, and I have the experience of having my teacher train for a while.
During the university entrance exam, I stuck a piece of paper on the wall saying, "I'm gonna die, I won't die." Before the center exam, I used to study for more than 12 hours a day without eating breakfast.
My only job is to do what's right in front of me!

I met the president and Asako at the time of the interview, and when I was surprised, I joined Acret from June!
I am studying hard every day while being inspired by our favorite seniors, bosses, and presidents. My hobbies include interacting with nature such as snowboarding and hiking, muscle training, making sweets, and singing songs.
When I often get on the bus, I get a candy from an unknown grandmother sitting next to me ... I hope I can use this power to negotiate with customers someday.