RYUHEI YASUGI
Designer
Japanese ★★★☆☆ English  ★☆☆☆☆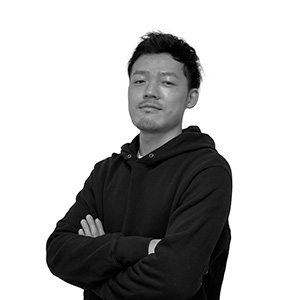 I was born and raised in Himeji, Hyogo Prefecture.
There are many good things about Himeji, but I believe the most symbolic image of my hometown is, "Himeko" the asian elephant.
Himeko passed away recently, may she be loved by the people forever!

I used to work as a sales driver in the transportation industry. and after 4 years, I joined ACRET.
How lucky I am, thought to myself, "They are so cool. I wanna be like them!"
They inspire me every single day since I joined this company.

On my day off, I spend time playing with my baby boy.
I recently purchased camping equipment because I admire the time-consuming coffee that outdoor enthusiasts love to have.
I dream of spending a wild and exciting night with my son in the future.

Thank you!