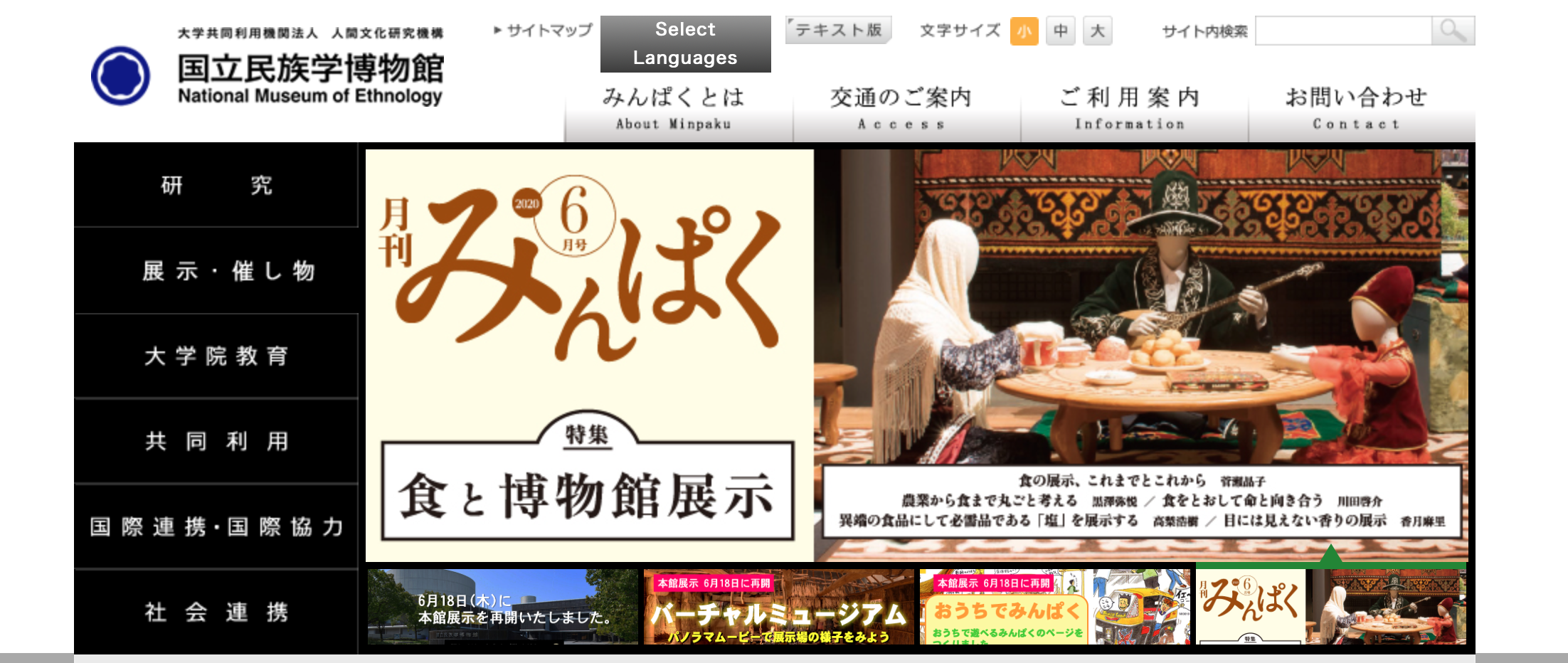 National Museum of Ethnology
The National Museum is the world's only institute for cultural anthropology and folklore with the world's largest museum function and the function of university education.
Request from client
Multilingualization
A site structure that allows a small number of people to operate even a large-scale site with 10,000 pages or more
Content
I rebuilt the site that was built with Drupal 6 with Drupal 8.
It is a large site with over 50 content types, over 200 views, and over 10,000 pages across the site.
We have been customizing each year since 2011, and the operation of the site is done by two dedicated staff members.
The design and specifications have been changed for general users, researchers, and members only to change the way they are viewed, and only general user content is responsive.
Not only is it a universal design, but it also supports accessibility such as reading aloud.