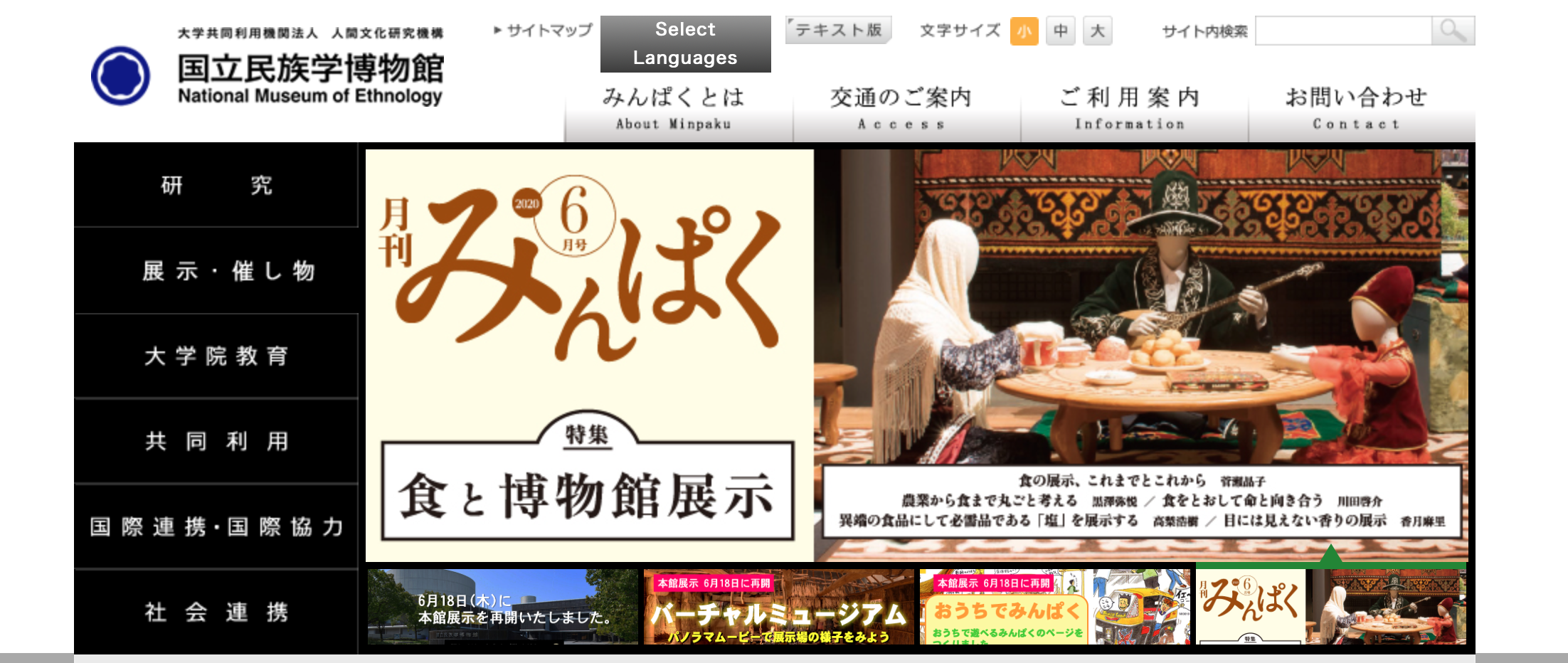 National Museum of Ethnology
The National Museum of Ethnology serves as one of the world's top class museums as well as university and is one of a kind organization that is advancing research in humanities, culture and folklore studies.
Client Requests and Assignments
Multilingualization
A website structure that can be easily maintained and administered by a small number of people despite having a huge amount of pages (more than 10,000 pages)
Outcome
We reconstructed a Drupal 6 website into a Drupal 8 website.
This site holds over 50 content types, with over 200 views, and has a scale of over 10,000 pages in total.
Since 2011, we customize the website every year and site operations are always being taken care of by 2 designated people.
For general users, researchers, and exclusive members, we change the specifications and rearrange how we show the content. Only for content that is made for the general users are responsive to various type of devices.
Not only do we deal with universal design, but we also care about accessibility and create websites for screen readers.