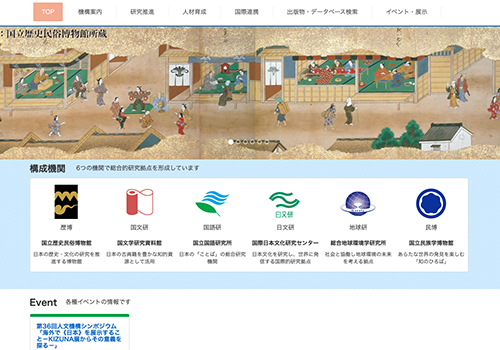 National Institutes for the Humanities
National Institutes for the Humanities is composed of 6 inter-university research institutes and have an important mission to develop humanities as the largest researcher group in Japan with over 300 humanities and sciences. Our institutions are collaborating to advance cutting-edge joint research that goes beyond the boundaries of academic traditions, and leading research center for human culture in Japan.
Request from client
Migration from Drupal7 to Drupal 8
Integrate English translate site managed another system
Operation support updating daily contents
 
Content
We rebuilt the site with Drupal 7 into Drupal 8 and support multiple languages.
We also support regular security updates and update daily contents.