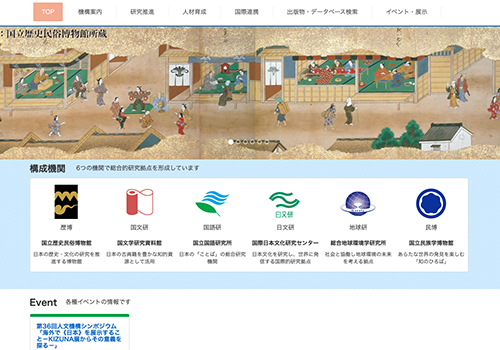 National Institutes for the Humanities
National Institutes for the Humanities (NIHU) is constructed with six institutes and their goals are to innovatively rebuild knowledge and traditions that transcend boundaries between academic fields, societies and customs. They endeavor to create new paradigms in humanities research that genuinely enrich lives through solving problems together.
Client Requests and Assignments
Updating from Drupal7 to Drupal8
Website integration
Contents update / Operation support 
Content
By rebuilding the website with Drupal8, the website can now support multilingual functionality.
We take care of day to day content updates as well as security updates on a regular basis.