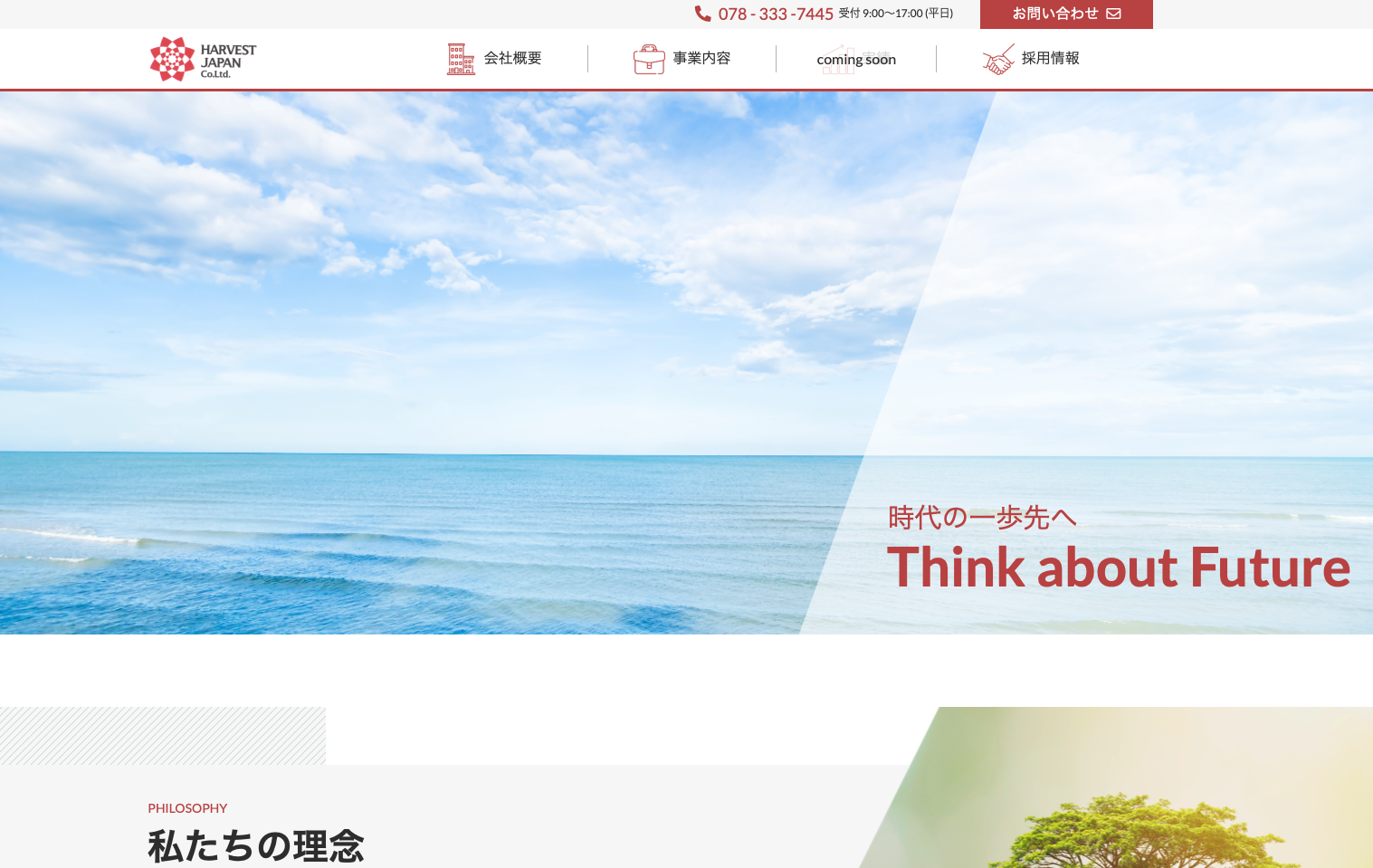 Harvest Japan Co., Ltd.
From 30 years of experience in domestic and international logistics (local human networks, logistics and product management know-how), the client is streamlining customer logistics and producing machines.
Request from client
Constructing new site
Introduction of handling products
Content
They produced with an emphasis on corporate image branding.
The updated content was intentionally reduced so that it would not become obsolete.
In addition, the main products are created as landing pages so that individual customers can be attracted.