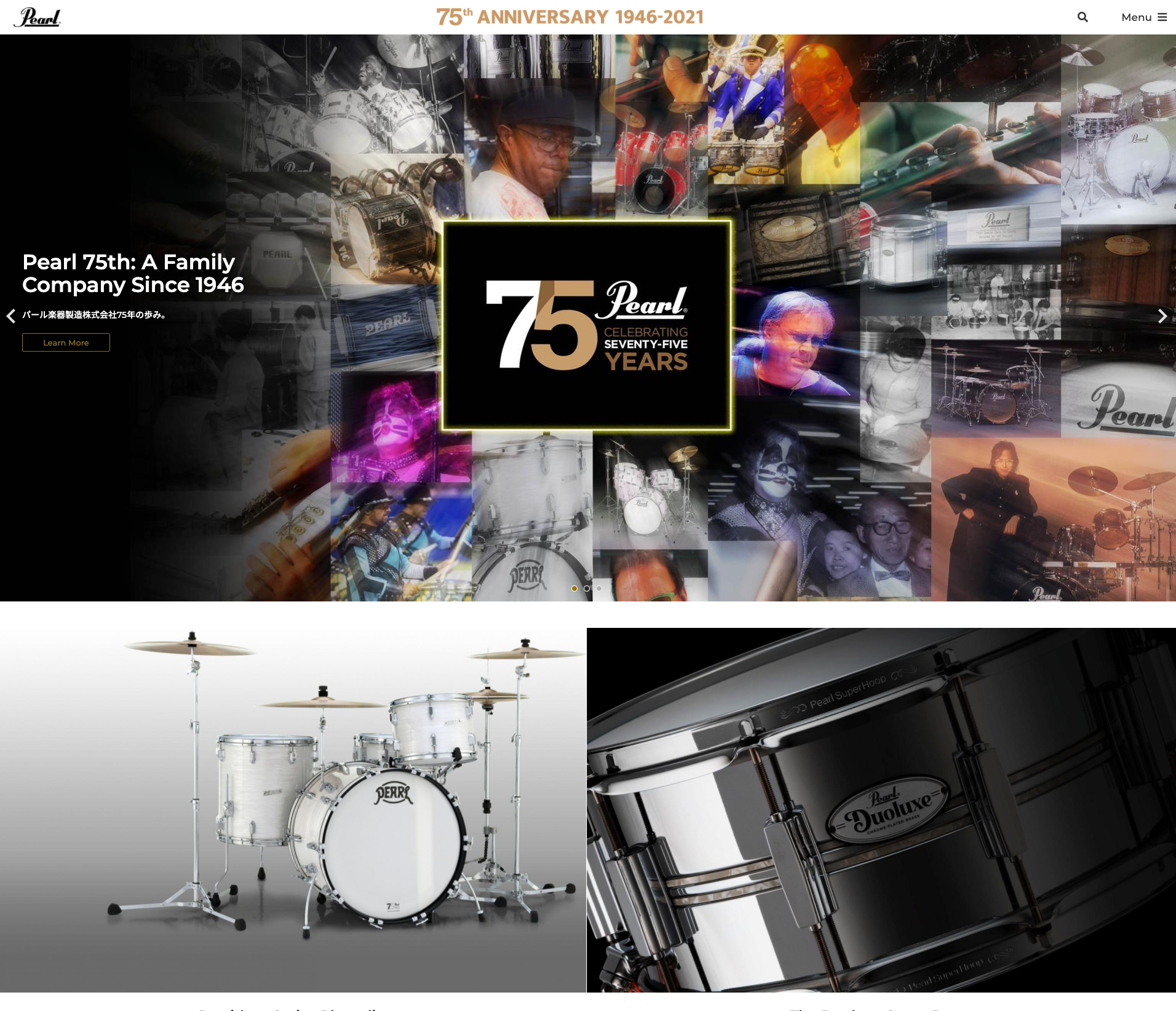 Pearl Musical Instrument Co., Ltd.
Pearl's musical instruments have been loved and played by millions of musicians in every genre of music imaginable. They now manufacture flutes, drum sets and various types of percussion.
Client Requests and Assignments
Integration of multiple websites / Renewals
Multilingualization
SEO Enhancements
Content
Their website which was set up separately by United States, Europe and Japan have been integrated into one Drupal website which takes advantage of Drupal's multilingual function. 
We were able to reconstruct their website for it to improve its brand image and convenience of management.