ASAKO OKUMURA
Manager
Japanese ★★★★★
English  ★☆☆☆☆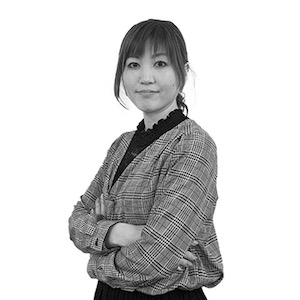 A mother of two children, born and raised in Kobe.
After graduating from the Faculty of Engineering Science, Osaka University, I got a job at a cake shop in the town as a pastry chef.
After working in the pastry industry for more than 10 years, he entered the Web industry with twists and turns.

While changing jobs with two small children.
I joined Acret because I was attracted to the idea of ​​the president who values ​​his family above all else.
Acret has a comfortable working environment with lots of freedom and a very good team atmosphere.
Remote work OK! Take a nap! You can also work while bouncing with a balance ball sent directly to the company by mail order!
In addition, salary can be decided by negotiating with the president twice a year.
Instead, it's a merit-based company that demands job performance and quality.

After joining the company as a designer, I was completely absorbed in the fun of Drupal, and I ended up developing not only design but also some projects. Acquia's Drupal certification exams are "Site builder," "Developer," and "Front-end Specialist." I have acquired the remaining one "Backend Specialist" and am studying for the "Grand Master" qualification.

Currently, as a manager, I am involved in various projects, and I am watching my growth every day, hoping that my juniors will grow up big with me as a stepping stone.