YOHEI HIGASHI
Fullstack Engineer
Japanese ★★★★☆
English  ★☆☆☆☆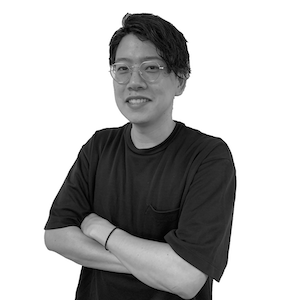 Born in Kanazawa City, Ishikawa Prefecture
In my previous job, I was involved in marketing in the education industry.
I have experienced attracting customers both offline and online, such as DM and listing advertisements, mainly for telephone appointment and posting.

I decided to change jobs to an engineer, thinking "I want to do something interesting with IT!"
I talked with Mr. Tsubota and Mr. Okamoto at the interview, and I was attracted to the speed of work and the lightness of footwork, so I have been working at Acret since August!

I can't speak English at all yet, but I'm studying by talking to foreigners in the share house where I currently live in English.
The goal is to be able to speak in English.
At the same time, we will improve our technical skills for the Drupal certification exam!

My hobbies are football, darts, games (PUBG), cartoons, and growing foliage plants.
His special skills are softness, typing speed (e-typing rank: Ninja), and soccer lifting tricks.
Recently, I am interested in cooking, incense, and minimal life.

Thank you!