Pearl Drums

Website integration project to redevelop global branding and innovate CX.
Type
Site type

Global Site
Corporate Website
Product Site
Solution
System Linkage

DAM
CRM
EC
Agent management DB
Project Scale

1.5 years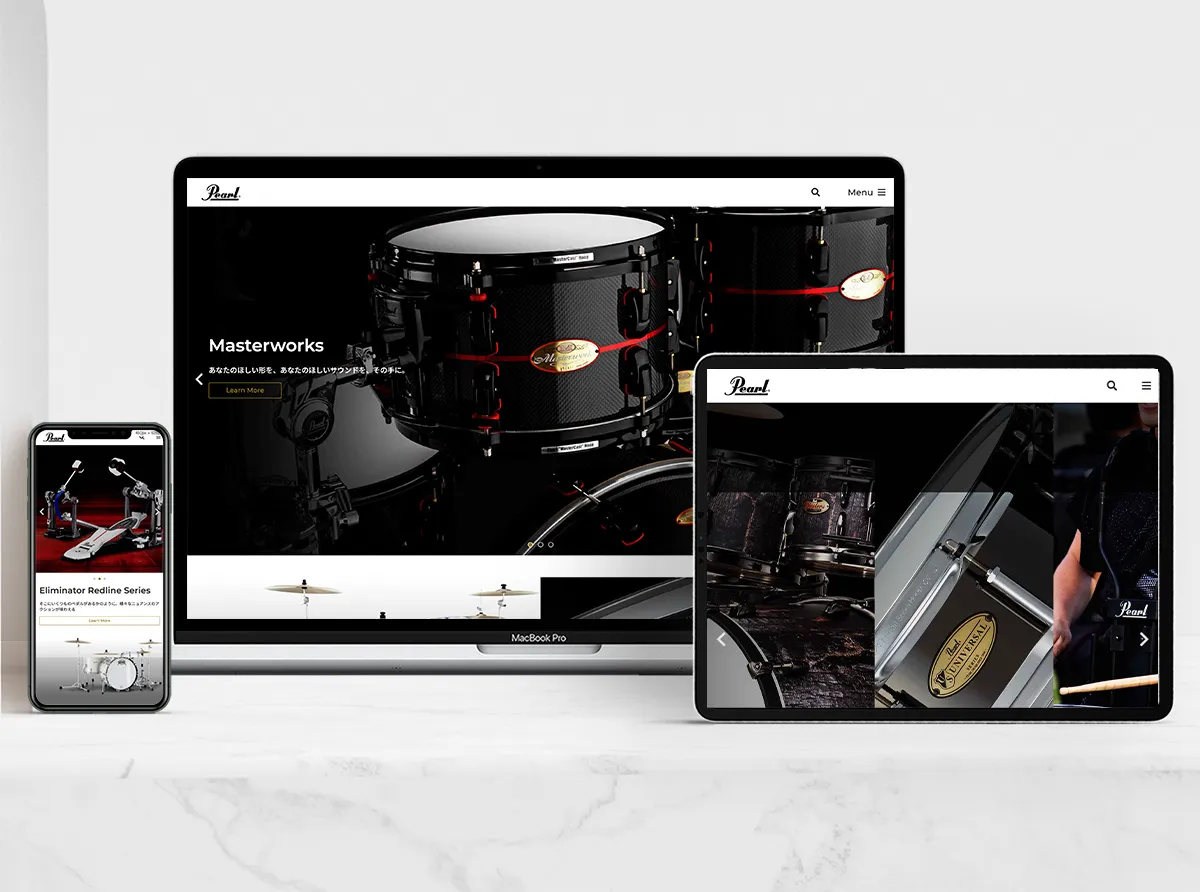 We fully renewed the website to "redevelopment of global branding" and "build a digital platform to update their CX.
To resolve past site issues, we integrated a group of websites in each region that had been uncontrolled and strengthened governance. In addition, we completely redesigned and expanded the content, and developed a function to create attractive product pages with no code.
Strengthened governance through the integration of dispersed sites and unification of content
Creative design renewal to strengthen the visual appeal of products
System infrastructure that combines global common parts and localized parts for each country and region
Templates that allow for the creation of well-designed product pages with no code