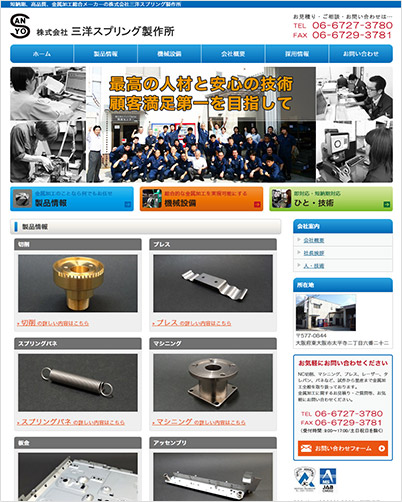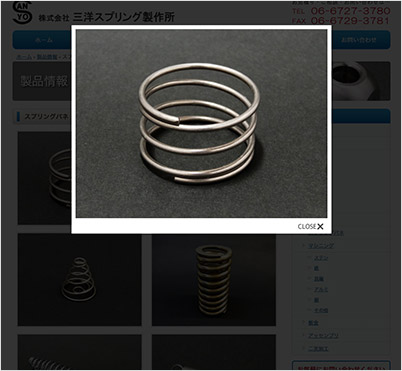 SANYO SPRING.Co.,Ltd
We received a request for renewal for the purpose of branding to convey the corporate image and business contents.
"Technology, high quality, quick delivery"
In order to emphasize these advantage, we designed it with the intention of communicating as clearly as possible.
Also, from the large number of photos, select the one that can appeal to the customers most, we placed products that are easy to see on the website so that you can understand the high level of technical skills of our clients.
* At the same time, we are requesting the production of brochures for company information.