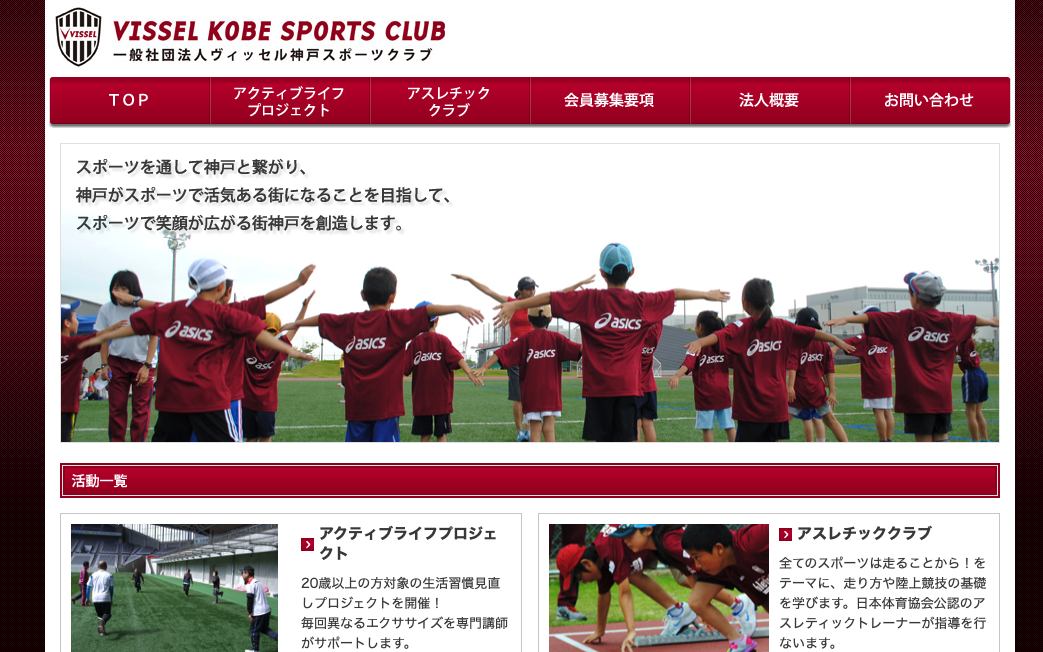 Vissel Kobe Sports Club
http://visselkobe-sportsclub.or.jp
Their mission statement is to connect people in Kobe through sports which leads to happiness for everyone.
Client Requests and Assignments
Founding a new organization
Adding descriptions for each business
Broadcasting information for their new events
Outcome
Since there was need to develop a website in a short amount of time, within adhering to design regulations, the first thing was to receive all the images as materials, and the client allowed for us to take over the entire process of design and site structure.
We also prepared the infrastructure and domain settings for the website.
Instruction on how to operate the website was also provided to the client and there was no extra fees charged as it was simplified to built and no maintenance needed.