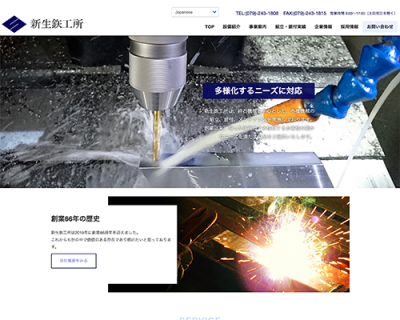 Shinsei Iron Works Co.,Ltd
This is an iron factory based in Kansai. They make products that are close to the needs for each customer.
Request from client
Multilingualization of existing sites
Hiring foreign staff
Content
Due to the lack of human resources, they are considering hiring foreign staff, so we decided to make the site bilingual in Japanese/English at the timing of site renewal.
We were able to publish the template design in 5 business days by introducing the package by simply applying the provided text and images to the template design.
Content that needs to be updated, such as facilities and achievements, has an input form for titles and images, so we were satisfied that we could update it easily.